Building Custom Room Addition in West Hills For Our Friends and Neighbors on Los Angeles, CA
Do you need more room? Well if you do, you don't need to move. Let us help you create more space with a new addition. Whether it's adding more space around your home or adding another story on top of your house, we can effortlessly create any space you need. Looking for a sunroom to enhance your summer, or maybe an extra bedroom for the new addition to your family or a great room where the entire family can gather in comfort – let us take your idea and turn it into the extra room you need.
A full size conventional addition is a structure that is added to the house, and is a multi-room, which is always connected to the house, when done correctly it becomes a part of the house, enlarging the place. The options vary, it can be a big living room, a game room, a garage, bathroom or bedrooms. It could also be a small apartment, there are a variety of options. Obviously, the change you want to make will depend on the type of house and the structures and your budget, but we can guarantee you that we have the best prices in the market.
As a specialized company we will assure that the new space will be as you have dreamed and we will provide you with the best materials for a quality and safe structure, we also work with the best professionals, who will always be aware of your wishes for home , also we have a supervision team to always ensure the quality of the work and that our customers are satisfied, do not hesitate to contact us to create and realize a perfect place.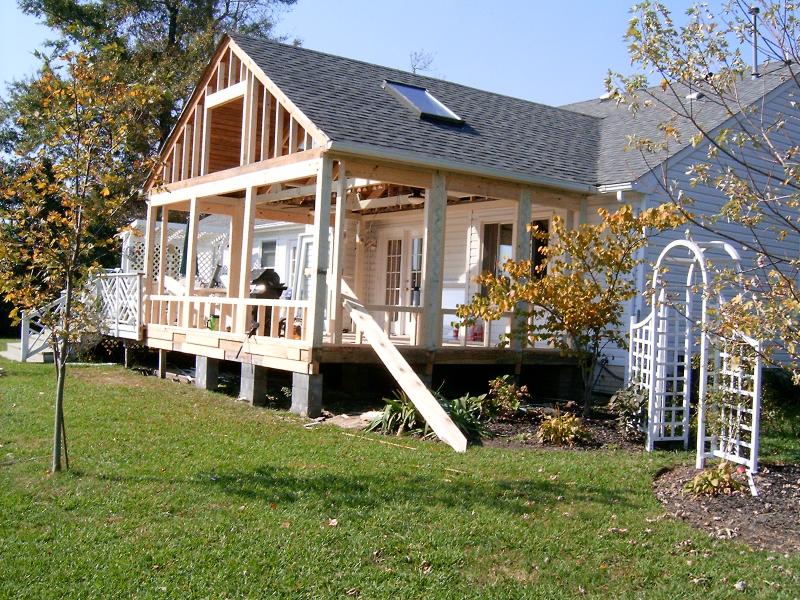 Stop dreaming about that Room Addition in West Hills and start living in it.
Maybe you have a vision but don't know how to get it from your mind onto the drawing board. Our Room Addition in West Hills team includes architects, plumbers, electricians, and roofers – all with years of experience turning dreams into reality. That's our job. That's what we do. The process begings with us listening and ends with the realization of the beautiful new addition you've been dreaming about.
If you need much more living space, you can consider an addition of several rooms or two floors built on the side of your house or added behind your house. Not only could it give you much more square footage, but it could also allow you to enjoy features that your home may not had previously.
There are plenty of good reasons to increase the square size of your home with an addition like : You will get extra living space without the hassle of moving around, you could increase the value of your home.
[/vc_row]
Important things on Room Addition in West Hills
As its name indicates, a home addition is a means of construction on an existing house. A home addition may be a smaller project, such as the addition of a solarium, or may be more extensive, such as the addition of a master suite or a suite in law with a kitchen and a bathroom.
If you don't need a lot of extra living space but could benefit from having an extra room, then a Room Addition in West Hills or bump-out is probably the right project for you what you are looking for.
How Room Addition in West Hills is made?
Home is our space and this must always be adapted to our needs, we know that sometimes our house is too small for the arrival of a new member, or simply because we want a bigger space and suitable for all the members of the house. There are different types of home addittion, that adapt to your space, costs and lifestyle. It can be from just a sunroof, a room adittion or a full size conventional adittion.
A room adittion is the addition of a small space, usually a single room or bathroom, it is normally done by expanding an already established bedroom in the house, you can expand your kitchen to make it a magazine space or maybe a guest room, this type of remodeling is generally has a maximum of 50 square feet in size and is cheaper than a full size adittion.
Additions Gallery