Contact Us Today
For a Free In Home
Consultation or
Call:818 224 9774
Custom Home Building & Remodeling in Los Angeles area, CA
Additions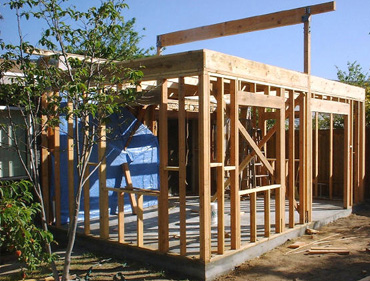 We provide the opportunity to eliminate the small, cramped and intolerable spaces of your home. Whether you're considering a room addition because you have a growing family, or you want to increase the resale value of your house
Ext. Int. Painting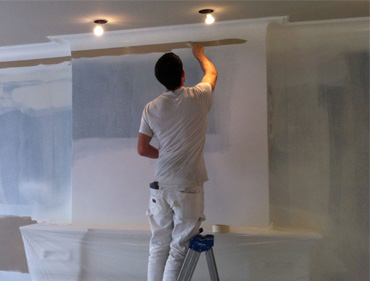 From lightening up a living room to a complete color overhaul, the impact a fresh coat of paint can have on your home is huge! Taking weeks to try and do it all on your own can also have a huge impact just not in a good way.
Backyard Patios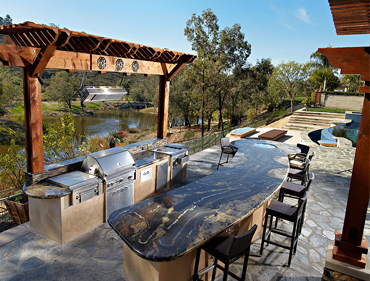 People are looking to expand their living space outdoors. As a result, patios are becoming larger, more luxurious, and more sheltered. Outdoor patios have become hubs of activity geared towards entertaining and relaxing.
Call us today for a Free Estimate 818 224 9774
Professional Home Remodeling
If you need expert home remodeling in Los Angeles, you've come to the right place. We have four decades of experience and an award-winning staff of professional home remodeling specialists.
Family-owned and operated since day one, S N Design & Home Remodeling believes in doing things the right way the first time, so you don't have to deal with future problems. When you're our customer, you get our full, undivided attention every time.
We built our home remodeling company with a focus on meticulous craftsmanship and customer service that goes beyond the call of duty. Our awards and praise on Angie's List, Yelp, Home Advisor, and BBB will show you why we're considered among the best for home remodeling and renovation in Newark.
If you need home remodeling services, we can do it all, from installing vinyl siding to roof replacement and basement remodeling to decks and porches. Everything we build is made to last and quality comes standard. We're always happy to offer up to 100% financing for any project.
Put us to work. We'll make the difference for your home. Get a free quote today
Here's How The Process Works
1.

ESTIMATE
Call us today to schedule an onsite estimate for your project with a qualified project manager
2.

DESIGN
We`ll take your ideas or suggest unique design ideas to create a layout that will transform your space
3.

PLANS & PERMITS APPROVAL
We are well versed with local and state building code guidelines and we`ll ensure everything is up to code.
1.

ASBESTOS & LEAD TESTING
Our experts will conduct testing for any asbestos or lead on the building site and remove any that may be found.
5.

PROJECT START
After our team has organized the essential details and logistics, we start the building or remodeling work.
6.

SELECTION OF FINISHING MATERIALS
Upon the completion of the base construction, our team will add finishing touches according to your preferences.
7.

PROJECT INSPECTION
Our project managers will regularly inspect the progress of your project to ensure it meets local and state building codes.
8.

PROJECT COMPLETION
We will successfully complete your building project allowing you to enjoy your new space.
Custom Home Construction
When it comes to renovating a home and adding a sense of style to it, you need to trust the expert workmanship of S N Design & Remodeling. We have the right expertise and the right people to deliver you beautiful and timeless results.
S N Design & Remodeling is not just any ordinary renovation company. Trusted home renovation contractor provides all renovation and remodeling services under one roof. From design & build to painting services, we have got everything covered for you.
With our handyman services, you can finish your to-do list quickly and enjoy a beautiful living space without any trouble. Our passion lies in home renovation. And, our attitude of perfection is shared by our crew of experienced workmen. We commit ourselves to give you the best results.
Our goal is to provide you the dream home that you desire and deserve. With our lifetime warranty, we guarantee that you will enjoy a stress-free home renovation process. Get in touch with S N Design & Remodeling and book an appointment for on-site inspection. Inquire online today.
Testimonials
I chose this general contractor for my most recent bathroom remodel because you can see he's a leader and his crew works quickly. They did an excellent job installing the hot tub and tile. It was quite helpful.
Leshawn Mariska
2022-04-12
Your firm recommended replacing outdating lighting in the bathroom remodeling. Now we have a cool and soft atmosphere inside.
Derryl Gonzales
2022-04-03
We asked them to take care of the landscaping and recommend which plants would look beautiful and survive in the hot sun this summer so that our patio would have more vitality. We are pleased with the outcome.
Jenny Engstrom
2022-03-25
We had planned to create a room addition for the baby when we moved into our new home. We loved how we were able to create it from the ground up with the finishes we desired. Thank you for your assistance.
One day, I decided to renovate my mother's kitchen, which had been neglected for a long time. I wanted to surprise my mother. I hired a company that specializes in kitchen remodeling to make it look as good as new. The sales staff was extremely helpful, thoroughly explaining all of our options and answering all of our questions. It was simple to communicate with them, and they were very sympathetic to the remodel.
Cindy B. Stockton
2022-03-09
We knew we needed to update the bathrooms in this new property as soon as we moved in, especially the main one. I had precise ideas in mind for how I wanted the bathroom remodeling. This company supplied me with a variety of appealing possibilities. They were quite professional in their approach to the task and their ideas, but one thing that stood out to me was that they stuck to the budget we assigned them
Stevie Paulsen
2022-02-28
Rob and Kenny were at my house for my roofing inspection and repair. Affordable quote with excellent customer service. Friendly and responsive people and have great knowledge. I highly recommend Rob and Kenny!
The kitchen remodeling job went off without a hitch and was reasonably priced. I'm blown away by how multipurpose it is, therefore it was definitely worth every penny. As a result, I'd like to thank you from the bottom of my heart.
Very Professional service from start to the end. Staff was very friendly and SN Design Remodeling INC exceeded our expectations for the quality, time commitment, and Service. We are very pleased and will recommend SN Design Remodeling INC Kitchen to anyone who is seeking for Kitchen remodeling. Alex was very knowledgeable and he did offer few suggestions while designing the kitchen that was very practical. Their pricing is also reasonable and their installation crew was very friendly and professional. They did clean up very well after the job was completed.
Fixed my roof leaks for me. Two guys who came for the job were both friendly and courteous. Really easy to communicate with. Loved how they explained and informed me about all things. Really appreciated! I would like to do business with them again anytime soon.