Contact Us Today
For a Free In Home
Consultation or
Call:747 345-3302
Remodel Your Kitchen in Less Time, With Less Stress, at an Amazing Value!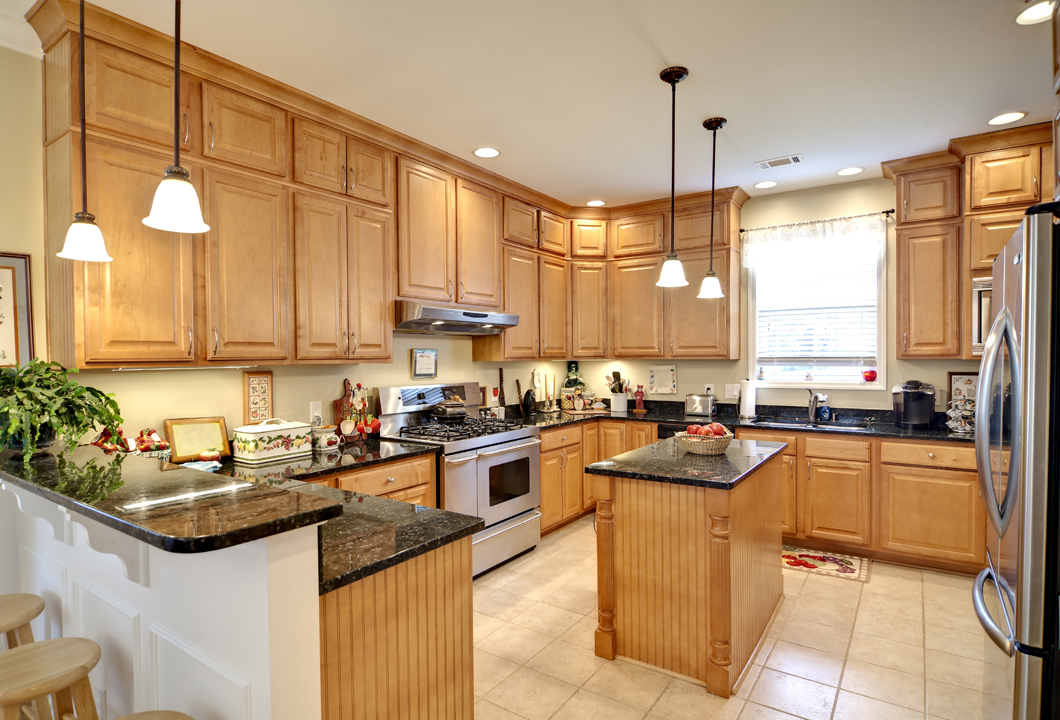 KITCHEN REMODELING: YOUR KITCHEN RENOVATIONS SHOULD BE DONE IN STYLE
Kitchen remodeling can do wonders for your home's appearance and your lifestyle. But who can you trust to handle your kitchen remodeling without giving you a major headache? Residents in Los Angeles, CA turn to S.N Design Remodeling Inc. for their projects.
We offer modern options for new kitchens. Whether you want to transform a couple of things or move forward with a complete kitchen overhaul, you can trust S.N Design Remodeling Inc. for your kitchen's revival. Call us today to get started on your new cooking space.
You are dreaming of a new kitchen, and we want to help you get started on it today. Here's how it works.
Kitchen remodeling: We have all the ingredients for a tasteful kitchen
Sometimes, we think that kitchen remodeling is not necessary for us, that our kitchen still has a lifetime to keep working. The fact is that kitchen remodeling is always a preventive method where many things that are important in the kitchen are evaluated, many. We have been part of lots of kitchen remodeling projects and we have found a high quantity of issues while doing this. The service of kitchen remodeling depends on many factors as the space, type of floor, and other aspects that will be explained lines below.
Your kitchen can look exactly how you want it to look. Do you want to replace the old backsplash with something more enticing? Ready to swap out those old appliances and cabinets for something new? S.N Design Remodeling Inc. can handle the project. We will proudly:
Install new cabinets to add more storage space
Replace the backsplash and flooring for a redefined look
Handle all plumbing and electrical hookups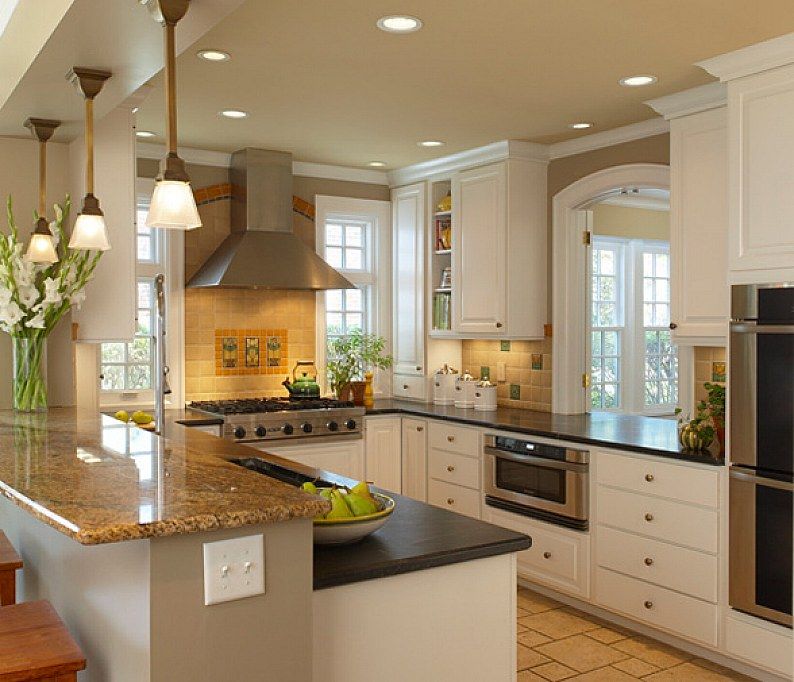 Transform Your Kitchen: Remodeling Ideas For Los Angeles Homes
A kitchen is the heart of a home, and a well-designed one can make all the difference. If you're looking to transform your kitchen into a space that's both beautiful and functional, consider hiring a professional kitchen remodeler or general contractor in Los Angeles, California.
Before choosing a contractor, it's important to research their background and ensure they have experience in kitchen remodeling. From updating cabinets and countertops to installing new appliances and lighting fixtures, there are many ways to enhance your kitchen.
Whatever your style or needs may be, a skilled remodeler can help bring your vision to life. With their expertise and attention to detail, you can transform your kitchen into the perfect space for cooking, entertaining, and making memories with loved ones.
Improving Functionality and Beauty: Expert Kitchen Remodeling in Los Angeles
At S.N Design Remodeling, we provide expert Kitchen Remodeling services in Los Angeles that focus on improving functionality and beauty. Our team of experienced professionals works closely with clients to understand their unique needs, tastes, and lifestyle to create customized design plans that seamlessly blend style, comfort, and function. Our Kitchen Remodeling services include customizing storage solutions, installing high-quality finishes, and incorporating modern appliances and technologies. Whether you are interested in a contemporary or a traditional kitchen design, we have the expertise and creativity to bring your vision to life.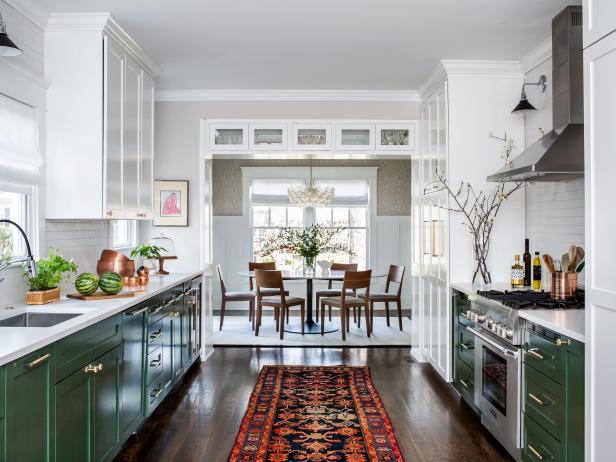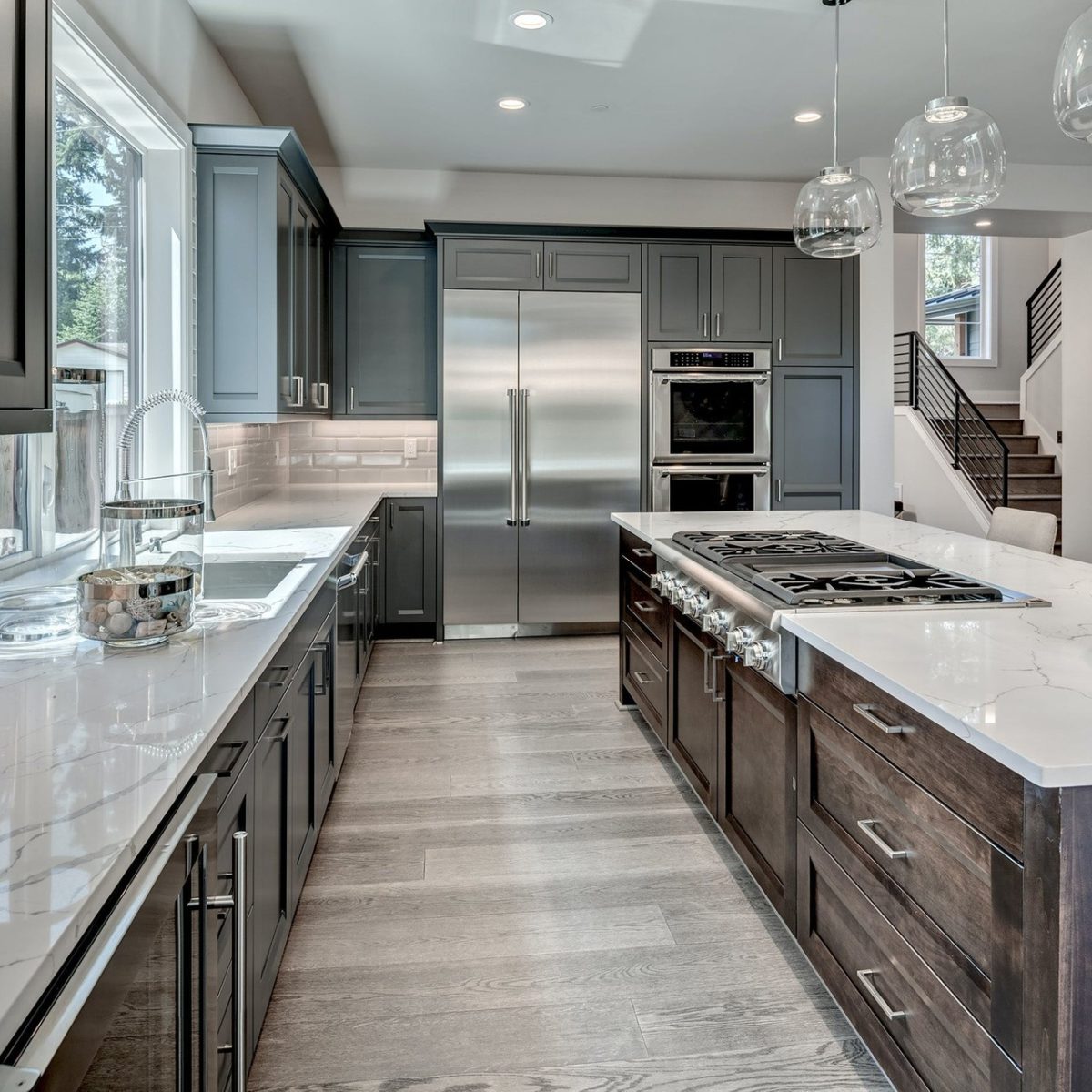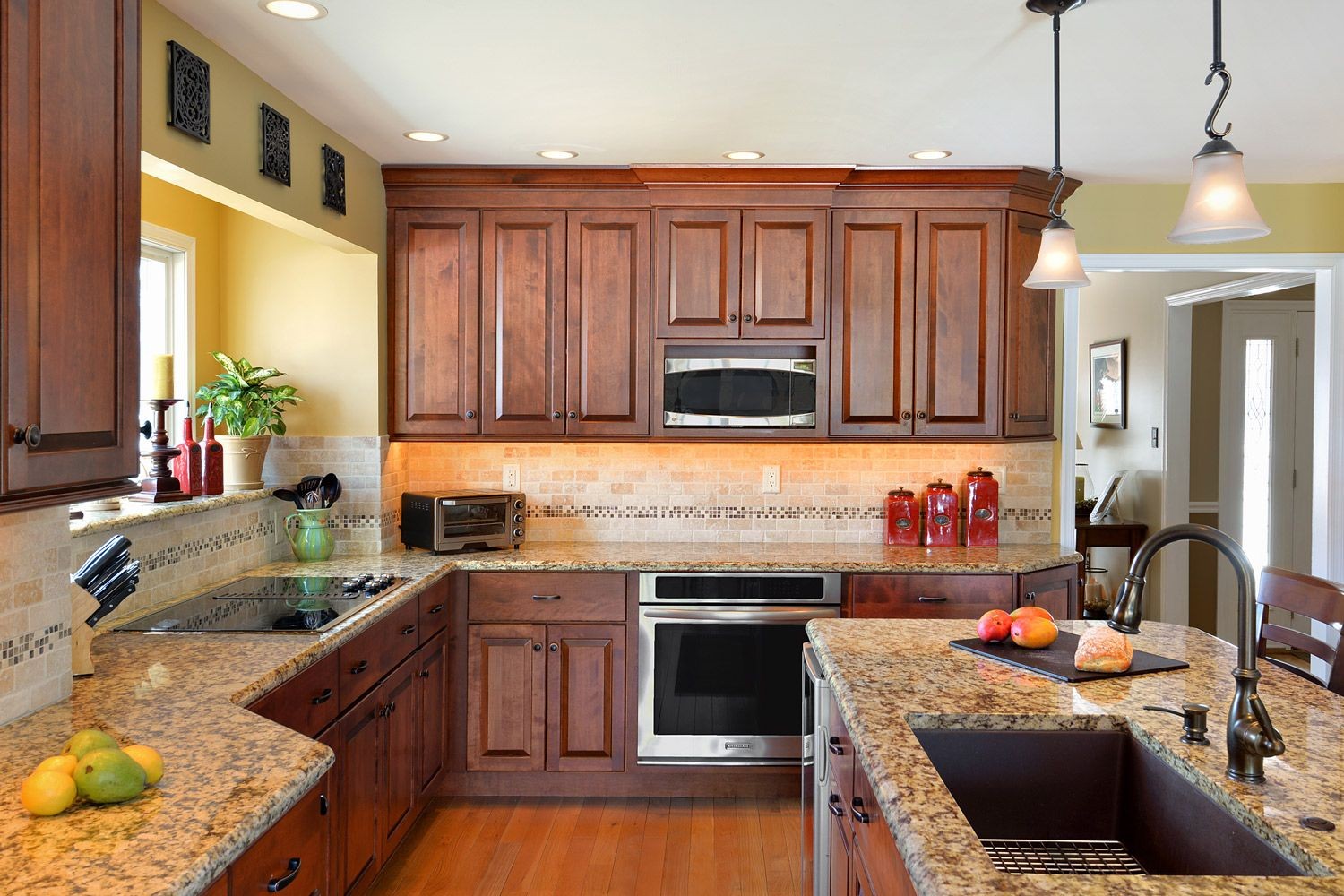 Upgrade Your Home with a Stunning Kitchen Remodel
Upgrading your home with a stunning kitchen remodel is an excellent way to enhance the overall value and aesthetic of your living space. A kitchen is often referred to as the heart of a home, and it's where you spend most of your time cooking, entertaining guests, and creating memories with family.
Whether you're looking to modernize an outdated kitchen or add some personality to a bland one, there are several ways to upgrade your space. One idea is to replace old appliances with energy-efficient ones that save you money on utility bills in the long run. You could also install new countertops made from durable materials like granite or quartz that can withstand daily wear and tear.
Another popular trend in kitchen remodeling is open-concept designs that create more space for cooking and dining. Knocking down walls between the kitchen and living room creates a seamless flow between spaces, making it easier to entertain guests while preparing meals.
Adding creative lighting fixtures such as pendant lights or under-cabinet lights can also give your kitchen a unique touch. Don't forget about the cabinets! Refinishing or replacing them can transform the look of your entire kitchen.
In conclusion, upgrading your home with a stunning kitchen remodel is an investment worth considering. Not only will it enhance the beauty and function of your space, but it will also increase its value for years to come.
Creating a Modern and Functional Kitchen: Top Trends in Remodeling
As the heart of every home, kitchens play a vital role in our daily lives. They are not only a place to prepare meals but also serve as a gathering spot for family and friends. With the fast-paced lifestyle of today, homeowners want their kitchens to be both modern and functional. Thus, kitchen remodeling has become increasingly popular.
One of the top trends in kitchen remodeling is creating an open-concept design that connects the kitchen with other living spaces. This design creates a seamless flow between areas, making it easier for families to interact while cooking or entertaining guests.
Another trend is incorporating smart technology into the kitchen. Smart appliances such as refrigerators and ovens can be controlled remotely through smartphones or voice commands. This feature provides convenience and flexibility when managing daily household tasks.
In terms of style, minimalism is becoming increasingly popular. White cabinets paired with natural wood accents create a clean and simple look that is both timeless and elegant. Additionally, homeowners are opting for bold statement pieces such as colorful backsplashes or unique light fixtures to add personality to their space.
Finally, sustainable materials are gaining popularity in kitchen remodeling projects. Homeowners are choosing eco-friendly options such as bamboo flooring or recycled glass countertops to reduce their environmental impact.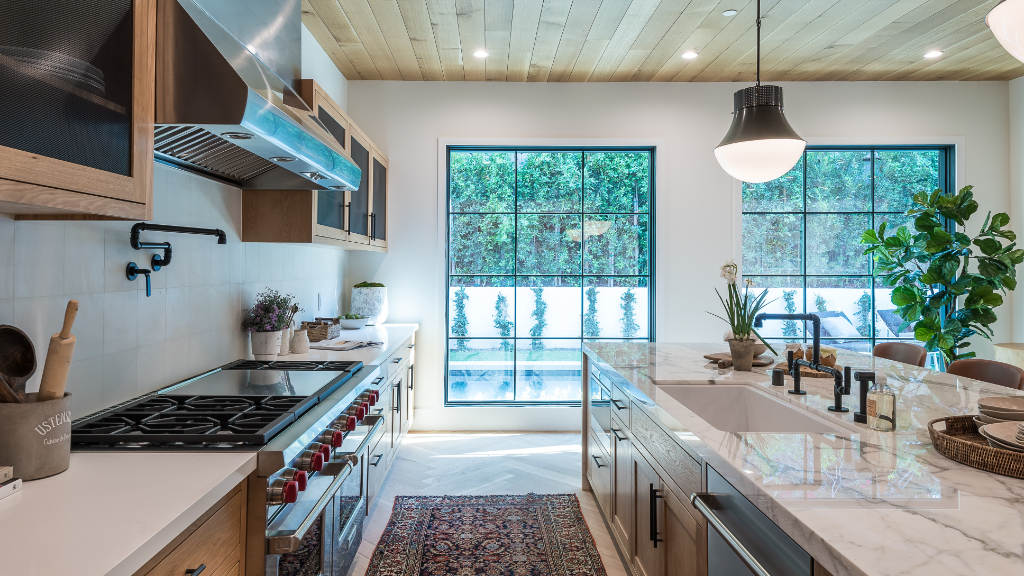 What are some innovative ways to maximize space in a small kitchen during a remodeling project?
At S.N Design Remodeling, we have extensive experience in creating functional and stylish kitchen designs that make the most of small spaces. Some of the innovative ways we can maximize space during a kitchen remodeling project include installing customized storage solutions such as pull-out pantries, corner cabinets with rotating shelves, and vertical storage racks. We can also suggest using compact appliances like dishwashers, refrigerators, and ovens that don't take up too much counter and floor space. Finally, we can incorporate clever design elements such as hanging pot racks, built-in spice racks, and fold-down tables to add functionality without taking up valuable room.
How long does a typical kitchen remodeling project take, and what factors can affect its timeline?
The length of time it takes to complete a kitchen remodeling project can vary depending on several factors, including the scope of the project, the materials involved, and any customizations required. Generally, a typical kitchen remodeling project takes between four to six weeks from start to finish. However, some complex projects can take longer. Delays can also occur if materials or products are back ordered or if unexpected issues arise during the renovation process. At S.N Design Remodeling, we always communicate with our clients about our progress and timelines to ensure they are kept up-to-date and informed throughout the process.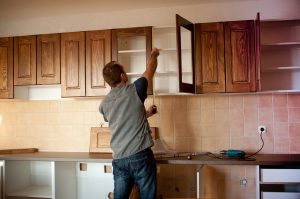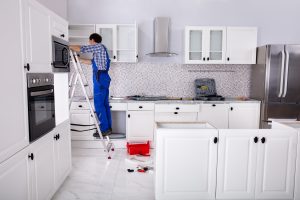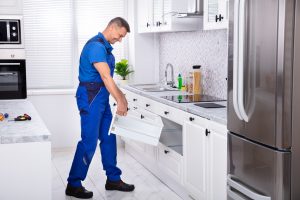 What are some of the most popular design trends in Kitchen Remodeling this year?
Some of the most popular kitchen remodeling design trends this year include using warm, earthy colors, integrating natural materials like wood and stone, and incorporating sophisticated lighting fixtures. Other popular trends include using bold and vibrant backsplashes, choosing timeless and elegant cabinet designs, and using eco-friendly and sustainable materials like bamboo and recycled glass. We also see a trend towards creating open floor plans that seamlessly integrate the kitchen with other living spaces, as well as incorporating innovative technology like smart appliances and touchless faucets.
How do we make sure ensure that our kitchen remodeling services meet the style preferences and functionality requirements of each individual client?
At S.N Design Remodeling, we understand that every client has unique style preferences and functionality requirements for their kitchen remodeling project. To ensure that we meet and exceed their expectations, we begin by listening carefully to their needs and goals for the renovation. We then provide them with a variety of high-quality materials and products to choose from, as well as customized design plans that incorporate their personal style and needs. Our experienced team also regularly communicates with clients during the renovation process to ensure they are satisfied with the progress and outcome.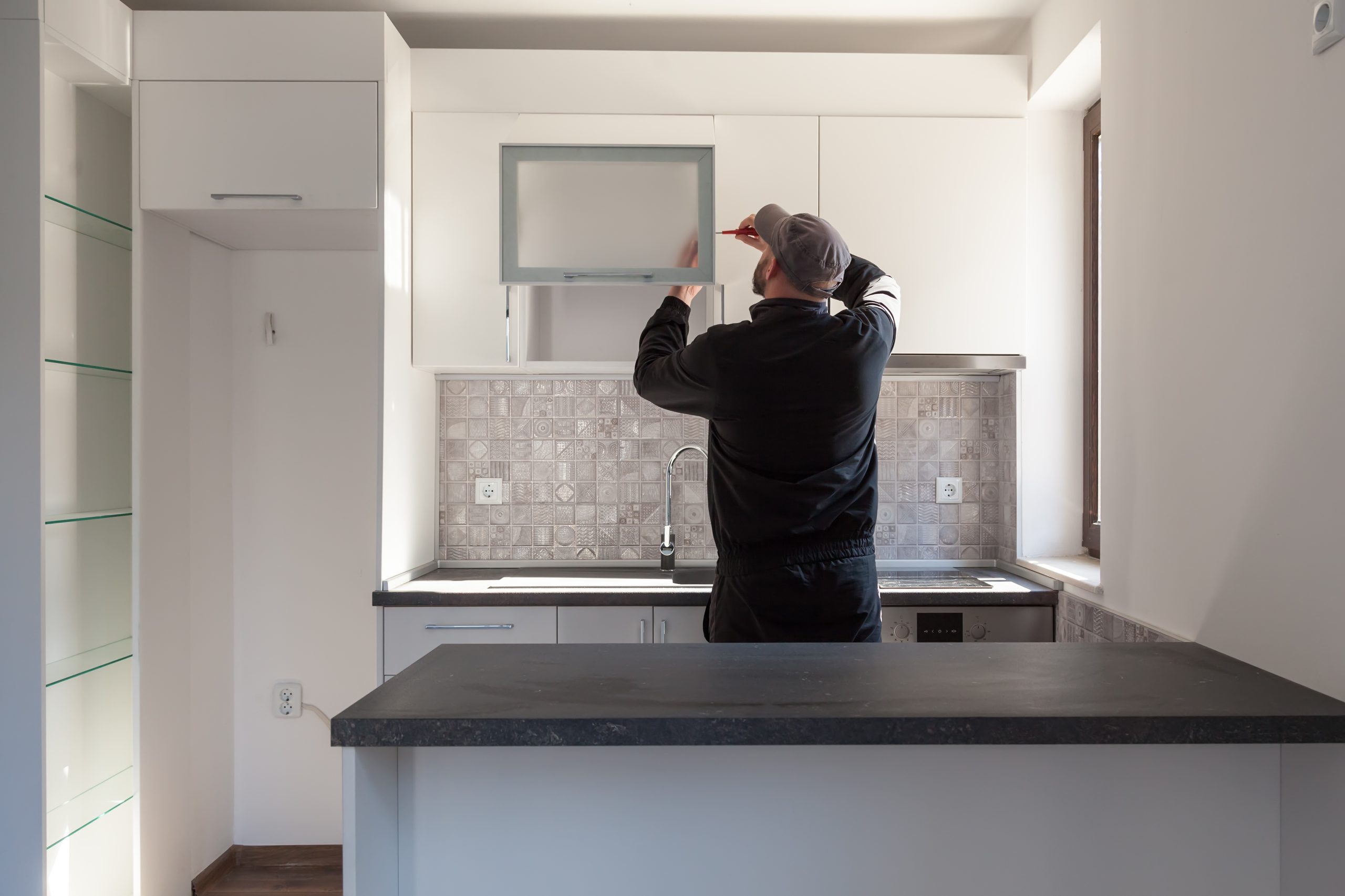 Our proceed to get a high-quality service on a project of kitchen remodeling starts with you, the most important part, our client. This is how we together will engage our knowledge and get a perfect kitchen remodeling service. Gather your friends and family – there's something good cooking in your kitchen tonight! Contact S.N Design Remodeling Inc. today to coordinate your kitchen remodel in Los Angeles, CA.
For all your kitchen remodeling needs, you can contact us or visit us. We are located in Pasadena and West Hills
Kitchen Gallery