General contractor - The best general contractor in West Hills
If you are looking to hire a reputable general contractor for brand new construction or a general home improvement, you have come to the right place! SN Design Remodeling Inc is a leading general contractor in West Hills, California, capable of tackling even the most challenging home projects.
As a licensed and experienced general contractor, we can professionally handle every aspect of your project, from providing estimates, design, obtaining plans and legal approvals, sourcing materials, hiring subcontractors, and furnishing equipment and tools. Our responsibility as your general contractor will also be to keep your project on track for an on-time and on-budget conclusion. When you hire SN Design Remodeling Inc as your general contractor, you can have peace of mind of working with a prime contractor who will not only meet but surpass all of your expectations.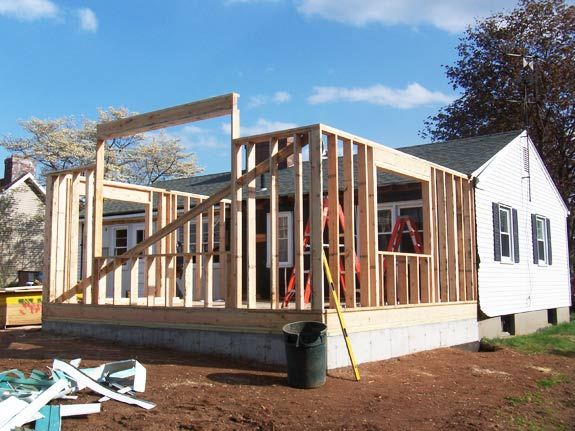 Benefits of hiring SN Design Remodeling Inc as your general contractor?
A home improvement or construction project is probably the most challenging task a homeowner can embark on! Planning and preparation are key factors in order to minimize any safety risk or other problems that may arise during the project. However, nothing can streamline more your project than hiring the expert insights of a general contractor.
As a main and well-known general contractor, we know the importance of getting any home project completed in time for deadlines so that it doesn't interfere with an organization's productivity or efficiency levels. We are as well a general contractor concerned about cost-effectiveness; whether we are undertaking large projects like construction jobs or smaller ones such as painting services, plumbing work, or landscaping installations. Our goal as a top general contractor in California is to always provide quality work at affordable prices while doing everything in our power to keep our clients happy as well as saving them money when and wherever possible!
If you need the services of a general contractor in Los Angeles, California, SN Design Remodeling Inc has you covered!
Let us point out the endless benefits that come when hiring us as your a general contractor.
Friendly and customizable services from a professional general contractor
Expert general contracting solutions that will improve your property value
Expert insights of a licensed general contractor
Our contractors will help you save money
General contractor insurance coverage
High general contracting experience
Large network of subcontractors
Budget management guaranteed
No hassle services
General Contractor - why should you trust us as your general contractor?
Here at S. N Design & Remodeling Inc., we are proud to be your most trusted general contractor in California. Over four decades of general contracting experience have provided us the expertise to tackle even the most complex projects. Whether you need plumbing, electrical work, landscaping, foundation repair, home painting or want to go big with a full home improvement or new construction such as a full kitchen remodeling, bathroom remodeling, roofing, room addition, or any other job, we can take on your project without hesitation and always aiming for perfect results.
If you need more reasons, here are  a few:
A family-owned and operated business with an award-winning team of  home remodeling specialists
Considered the best general contractor in Newark, California by Angie's List, Yelp, Home Advisor, and BBB
Voted the main contractor in California to overview home constructions and improvement projects
A general contractor committed to client's satisfaction
A licensed, fully insured, and bonded general contractor
We offer finance solutions of up to 100% on any project
Over four decades of general contracting experience
We want to make your next project a success! Our general contractor services will help you build the perfect home for you and your loved ones. We are committed to ensuring each client's needs are met and their home becomes an exciting, unique work of art. If you have any questions about our process, finance options, or would like to learn more about our general contractor expertise, contact us today in Los Angeles, California at 510.565.1454 for free estimates!
Call us and discover what makes us different from other general contractors!