General Contractor - The Best General Contractor in California
Suppose you're looking for a reliable and top-notch General Contractor. Service in California., SN Design Remodeling is here to exceed your expectations.
Welcome to SN Design Remodeling your Trusted General Contractor.
Wheo transforming your home into a stunning and functional space, choosing the right general contractor is essential.
At SN Design Remodeling, we pride ourselves on being a reliable and innovative construction company that delivers exceptional results.
We will delve into the role of a general contractor and why SN Design Remodeling is the perfect partner for your remodeling needs.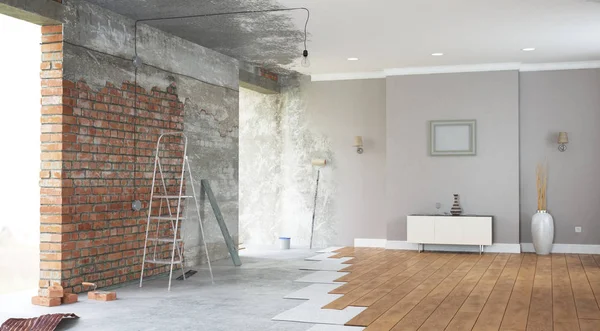 The Role of a General Contractor Service in California in Home Remodeling
A general contractor plays a pivotal role in the success of your home remodeling project.
They serve as the central point of contact, orchestrating every aspect of the renovation process.
Here's an overview of the key responsibilities a general contractor service in California undertakes:
1. Project Planning and Management:
SN Design Remodeling takes the stress out of your remodeling journey by handling all project planning and management.
From initial consultations to design development and material selection, our team works closely with you to create a comprehensive plan.
We ensure efficient scheduling and coordination to keep your project on track.
2. Skilled Subcontractor Management:
As a reputable General Contractor Service in California., we have a vast network of skilled subcontractors who specialize in various trades.
We carefully select and manage these professionals, ensuring their expertise aligns with the specific needs of your project.
Our subcontractors are committed to delivering high-quality workmanship and attention to detail that meets our rigorous standards.
3. Budgeting and Cost Control:
Understanding the importance of budget management, SN Design Remodeling provides transparent and detailed cost estimates for your project.
We work closely with you to establish a realistic budget and explore cost-saving options without compromising quality.
Throughout the remodeling process, we maintain diligent cost control measures to ensure that your project stays within budget.
4. Permit Acquisition and Compliance:
Navigating the complex world of permits and building regulations can be daunting. As your trusted General Contractor Service in California.
SN Design Remodeling takes care of all the necessary permits and ensures compliance with local building codes.
Our team stays up-to-date with the latest regulations, streamlining the permit acquisition process and ensuring a smooth remodeling experience.
Unlock the Potential of Your Home with Expert General Contractor Services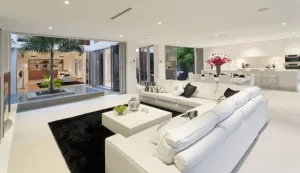 Your home is more than just a building; it's a reflection of your unique style and personality. If you're ready to unlock the true potential of your living space, it's time to enlist the help of expert general contractor services. With their skill, experience, and attention to detail, professional general contractors can transform your house into a dream home. Here's how they can unlock the full potential of your living space:
1. Comprehensive Design and Planning:
Expert general contractors begin by understanding your vision and goals for your home. They work closely with you to create a comprehensive design plan that aligns with your lifestyle and aesthetic preferences. Whether you're looking to remodel a single room or undertake a whole-house renovation, their expertise ensures that every detail is considered and incorporated into the plan.
2. Quality Craftsmanship and Expertise:
Achieving exceptional results requires the skill and expertise of experienced general contractors. They have the knowledge and craftsmanship to handle various aspects of your project, from carpentry and electrical work to plumbing and flooring. Their attention to detail and commitment to quality ensures that every element of your home transformation is executed to perfection.
3. Collaboration and Communication:
Professional general contractors prioritize collaboration and open communication throughout the remodeling process. They understand the importance of listening to your ideas, addressing your concerns, and incorporating your feedback. This collaborative approach ensures that the final result reflects your vision while benefiting from the contractor's expertise.
4. Timely Project Management:
General contractors bring organization and efficiency to your project, ensuring that it progresses smoothly and stays on schedule. They coordinate the different trades involved, manage permits and inspections, and handle any unforeseen challenges that may arise. With their expertise in project management, they help minimize delays and disruptions, allowing you to enjoy your transformed space sooner.
5. Enhancing Functionality and Value:
Expert general contractors have the knowledge and experience to improve the functionality and value of your home. They can suggest innovative solutions to optimize space, increase storage, and incorporate energy-efficient features. By making strategic upgrades and renovations, they enhance the usability and market appeal of your home.
6. Stress-Free Experience:
Perhaps one of the most significant benefits of hiring professional general contractors is the peace of mind they provide. They handle the complexities of your project, taking care of permits, sourcing materials, and coordinating subcontractors. This allows you to focus on enjoying the process and the exciting transformation of your home.
When you partner with expert general contractor services, you unlock the true potential of your home. Their expertise, craftsmanship, and attention to detail ensure that every aspect of your remodeling project is executed with precision. Whether you're envisioning a modern kitchen, a luxurious bathroom, or a complete home renovation, professional general contractors can bring your dreams to life. Don't wait any longer – unlock the potential of your home today!
Why SN Design Remodeling Stands Out as Your Premier General Contractor in California?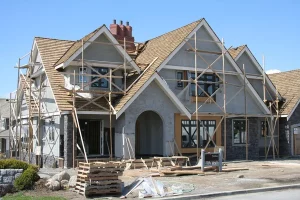 When transforming your home in California, choosing the right general contractor is crucial.
SN Design Remodeling is proud to stand out as the premier choice for homeowners seeking exceptional results and an unparalleled remodeling experience.
Here's why we are the top general contractor in California:
Unparalleled Expertise and Craftsmanship
At SN Design Remodeling, we bring years of industry experience and a passion for excellence to every project.
Our team of skilled architects, designers, and craftsmen is dedicated to creating remarkable spaces that reflect your unique vision.
Client-Centric Approach
We believe in placing our clients at the heart of every decision we make.
From the initial consultation to project completion, we prioritize open communication and collaboration.
We listen attentively to your needs, preferences, and goals, ensuring that your vision is the driving force behind our work.
Our team works closely with you, providing regular updates and incorporating your feedback at every stage of the remodeling process.
Comprehensive Range of Services
As a full-service general contractor, SN Design Remodeling offers a wide range of services to cater to all aspects of your home renovation.
From concept to completion, we provide comprehensive solutions tailored to your specific needs and preferences.
Timely Delivery with Impeccable Efficiency
We understand that time is of the essence when it comes to home remodeling.
Our team follows a well-structured project timeline, ensuring timely completion without compromising on quality.
We strive to minimize disruptions to your daily life and deliver a beautifully transformed space within the agreed-upon timeframe.
With our efficient processes and attention to detail, you can trust us to deliver exceptional results on schedule.
When you choose SN, you gain access to a team of professionals who are passionate about transforming homes and exceeding expectations.
We pride ourselves on our integrity, professionalism, and unwavering commitment to excellence.
With us by your side, you can embark on your home remodeling journey, knowing that your project will be handled with the utmost care and expertise.
Contact SN Design Remodeling today to experience the difference between working with a premier general contractor in California.
Let us bring your vision to life and create the home of your dreams.
Call us and discover what makes us different from other general contractors!